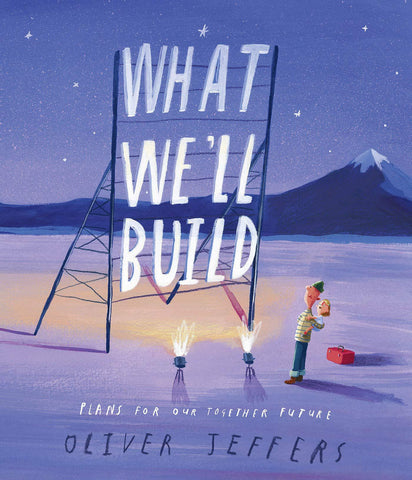 What We'll Build: Plans For Our Together Future
Gorgeously crafted, both lyrically and visually, Oliver Jeffers adds to his library of timeless, heartfelt classics with What We'll Build: Plans for Our Together Future. Anchored in the importance of family, there is an equally powerful thread of accepting others and being open with love and kindness. A father and daughter set about laying the foundations for their life together. Using their own special tools, they get to work, building memories to cherish, a home to keep them safe, and love to keep them warm.

What We'll Build is a rare and enduring story about a parent's boundless love, life's endless opportunities, and all we need to build a together future. It's the perfect baby shower gift or gift for new parents!
Written By: Oliver Jeffers
Target Age: 2 - 5