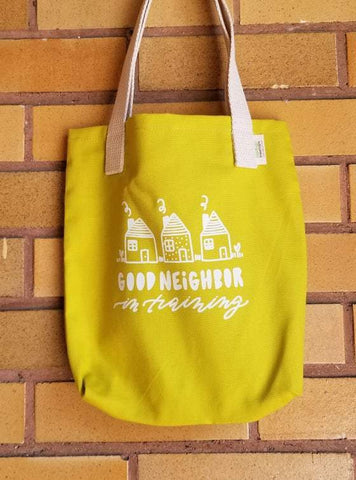 Treetops Collective Children's Tote Bag
The mission of Treetops Collective is to connect refugee women with people and opportunities in their new community so they can flourish for generations to come - standing tall and impacting others. Based in Grand Rapids, MI, the organization believes that just like trees need the right soil and conditions to sink their roots deep and stand tall, so do the strong women who are making Grand Rapids their home. As they become established and stable, they are able to provide shade for others, prevent erosion, and provide numerous other benefits to their surroundings.
These mini tote bags are made of soft canvas outside and the message on the side reads "Good Neighbor in Training." Perfect for carrying toys, books and snacks!