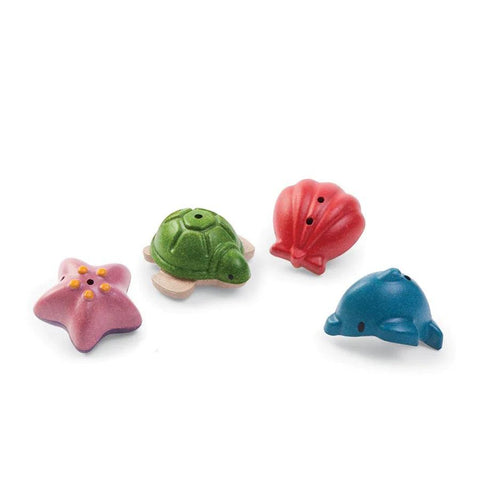 Plan Toys Sea Life Bath Set
Splash and make waves in the bath with the sea life bath set from Plan Toys! The set includes four shapes: a shell, a starfish, a turle, and a dolphin. Float them on the water, or submerge them in water and watch the bubbles rise. You can fill each shape up by submerging it under water and then pouring the water out of the spout.

The pieces are made of sustainable rubber tree wood and painted with water-based dyes and organic color pigment. Rinse clean, wipe, and air dry after play.
Ages 6 months & up.