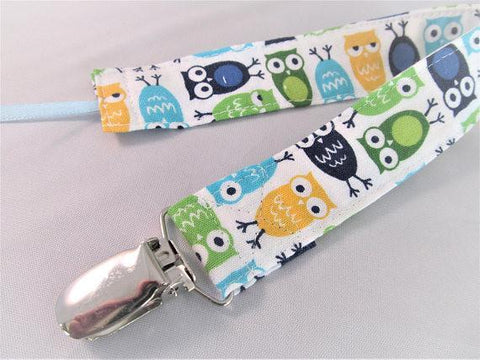 Mom N Mia Pacifier Clip
Never lose that pacifier again with these adorable, locally-made fabric pacifier clips. Featuring a variety a cute patterns, each clip has a metal clip on one end and a ribbon loop at the other end to keep your little one's pacifier secure.
Our selection is always changing, so if you prefer to order online, we will contact you with our current available styles after your order is placed.