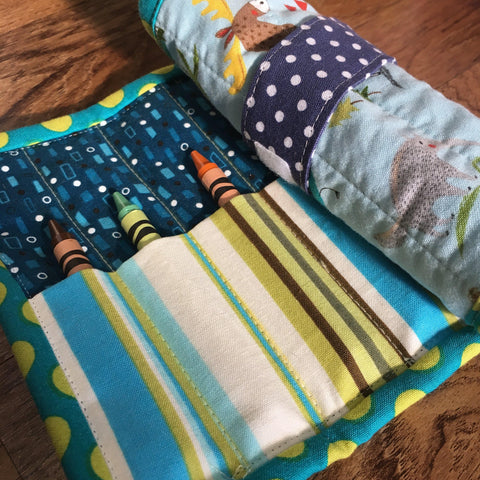 Mom N' Mia Crayon Rolls
Perfect for tossing in your purse or diaper bag, these crayon rolls from Mom N' Mia hold 24 crayons (includes 12) or 12 markers. Handmade here in West Michigan, they have a Velcro wrap to keep everything in place and come in fun prints of all colors.
Our stock in store is always changing. If you prefer to order online, we will contact you with our current available styles after your order is placed.