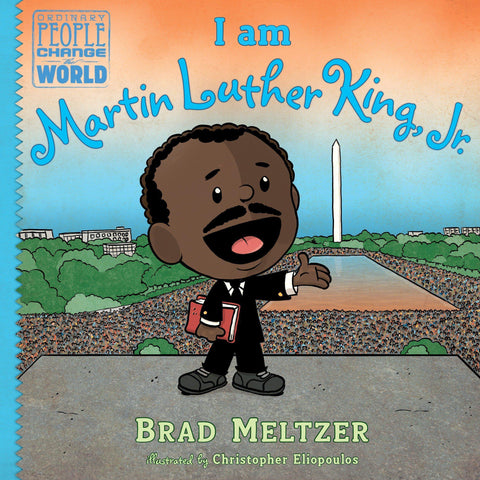 I Am Martin Luther King, Jr.
Even as a child, Martin Luther King, Jr. was shocked by the terrible and unfair way African-American people were treated. When he grew up, he decided to do something about it - peacefully, with powerful words. He helped gather people together for nonviolent protests and marches, and he always spoke up about loving other human beings and doing what's right. He spoke about the dream of a kinder future, and bravely led the way toward racial equality in America.
Each picture book in the Ordinary People Change the World series is a biography of a significant historical figure, told in a simple, conversational, vivacious way, and always focusing on a character trait that makes the person a role model for kids. The heroes are depicted as children throughout, telling their life stories in first-person present tense, which keeps the books playful and accessible to young children. And each book ends with a line of encouragement, a direct quote, photos, a timeline and a source list.
Written By: Brad Meltzer
Illustrated By: Christopher Eliopoulos 
Target Age: 5 - 8