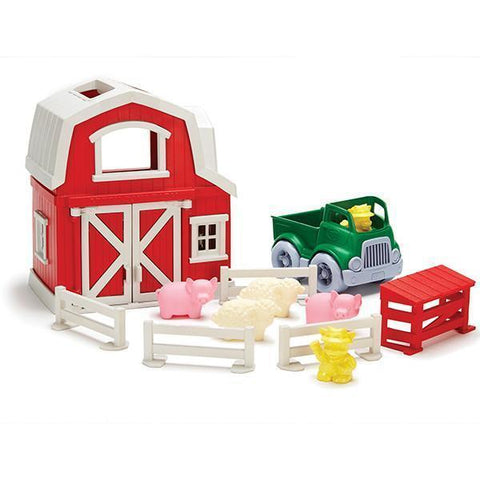 Green Toys Farm Playset
Inspiring cooperative play and communication, the Green Toys Farm playset includes a barn, pick-up truck, farmer cow characters, sheep, pigs, fences and a hog shed for endless imaginative play. As little ones help the farmer cows open and close the barn doors, corral the pigs, and load the sheep in the back of the pick-up truck, they also develop fine motor skills and coordination.
All of the pieces fit inside the barn, so clean-up and storage is a breeze, and the built-in handle makes it easy to take the playset on-the-go.
Product Details:
Manufactured in the USA
Made from 100% recycled plastic
No BPA, phthalates or PVC
Dishwasher safe