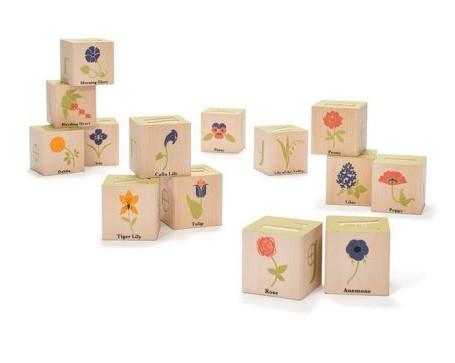 Uncle Goose Flower Blocks
Enjoy a bouquet of 14 exquisite flowers with this beautiful block set from Uncle Goose. One side of each block reveals a close up of the flower featured on its opposite and colorful Art Nouveau letters grace the remaining sides, with two debossed letters on each block. Each flower is named for easy identification.
Made right here in Michigan of sustainable Midwest basswood and painted with child-safe inks.