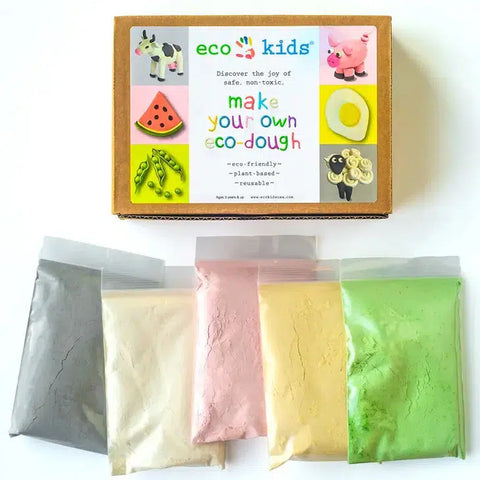 Eco-Kids Make Your Own Eco-Dough Kit
Promote tactile and visual exploration with this Make Your Own Eco-Dough kit from eco-kids! You'll enjoy the satisfaction and enjoyment of creating over two pounds of plant based food grade eco-dough! No boiling water or cooking required. 
Contains safe, food-grade ingredients, including flour, salt, cornstarch, tapioca, and baking soda. 
Ages 3 & up.
Product Details:
Includes ingredients to make, red, green, yellow, black, and white dough
Makes over two pounds of dough
Made in the USA