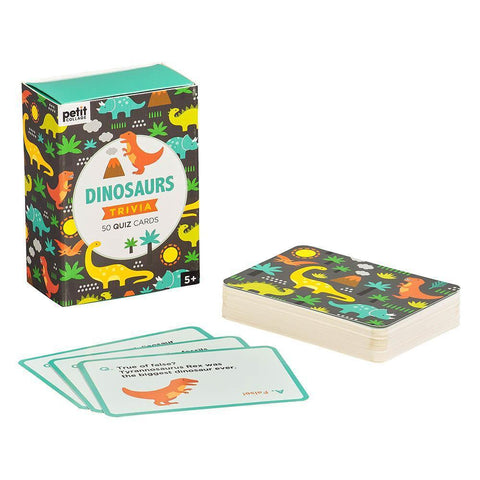 Dinosaur Trivia Cards
Test your little one about their dinosaur knowledge with this Dinosaurs Trivia Quiz Card set from Petit Collage. Start educating your little one about the Jurassic giants by answering questions like "True or False: The Tyrannosaurus Rex was the biggest dinosaur ever?" 

Includes 50 dinosaur themed quiz cards printed using vegetable inks.
Ages 5 & up.