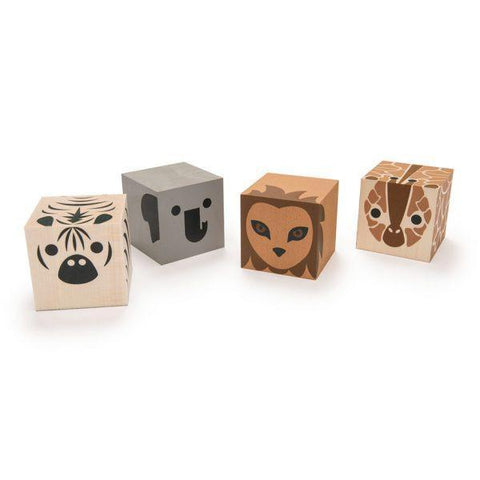 Uncle Goose Cubelings Safari Blocks
These adorable cubeling blocks from Uncle Goose feature four favorite animals from a safari adventure - a lion, an elephant, a giraffe and a zebra. Each block depicts an animal, with the face, tail and feet on different sides. The set also includes four paper environments for your little friends to live in.
Made from sustainable Midwestern basswood and painted with child-safe inks, this cute four-block set makes a great gift for any animal lover.