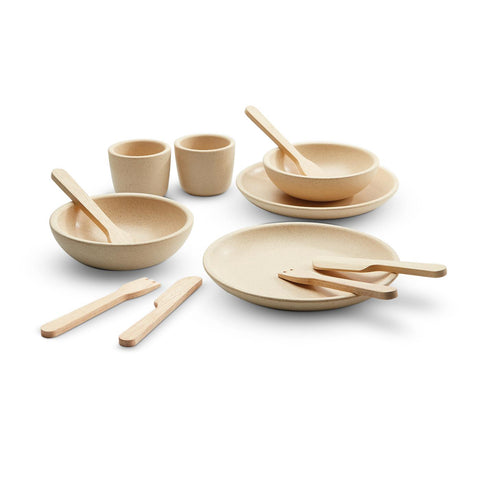 Plan Toys Tableware Set
It's hard to enjoy a meal without the correct dishware! Invite children to pretend play with the PlanToys Tableware Set, helping develop language, communication and social skills through interactive and imaginative play. With two plates, bowls, spoons, forks, knives and glasses, little ones have everything that they need to bring their imagination to life in the kitchen.
The wooden set is made of PlanWood™, sustainable rubber tree wood.
Ages 2 & up.