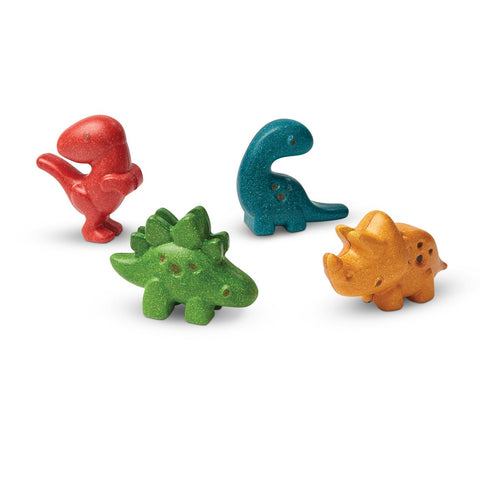 Plan Toys Dinosaur Set
Welcome to the world of prehistoric creatures, courtesy of Plan Toys! This Dino Set will spark hours of imaginative play and includes a Diplodocus, a Triceratops, a Tyrannosaurus Rex and a Stegosaurus. The wooden pieces are made of sustainable rubber tree wood and painted with water-based dyes and organic color pigment.
Ages 12 months & up.