News
Posted by Bold Apps on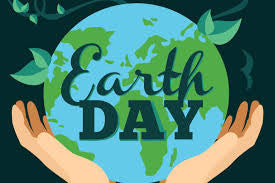 I can't believe Earth Day is already here! This has been a crazy spring! The weather here seems to have finally turned a corner and we are having more sunny days than not!  But what would make those sunny days even better? A sale of course! This is one of the two weekends that cloth diaper manufacturers authorize us to have a sale, so be sure to take advantage of it, because there won't be another for almost 6 months!!! If you are local to us, don't forget that you can pre-shop online and then choose "Local Pick Up" at...
Posted by Rachel Zylstra on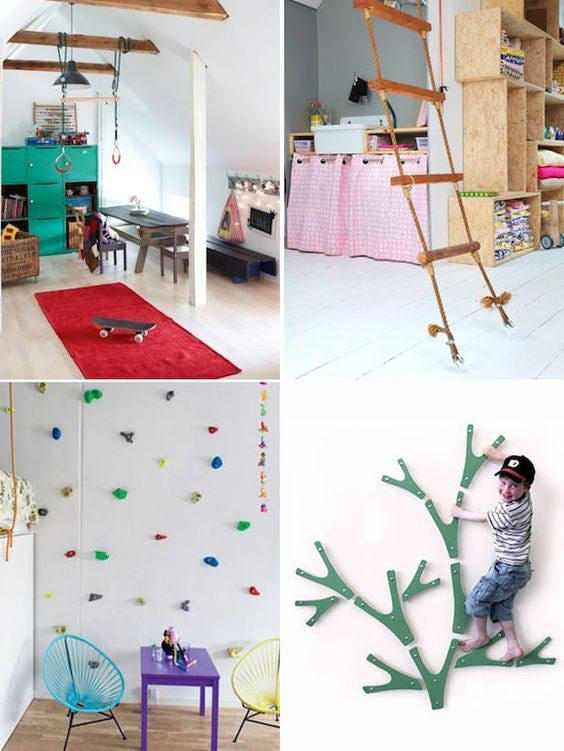 I love pinterest. I love to see kids playing. I really do not like the cold. Recently I saw these awesome indoor paces for kids that incorporated "outdoor" play equipment into thoughtfully designed indoor play spaces for kids. Perfect for those who have busy active kids when the winter doldrums hit in February. Who wouldn't love a rope ladder incorporated into their bedroom, attic space or basement. Just make sure you have some padding! Check out these stylish and fun ways to incorporate swings, climbing ropes, rock climbing walls and rings. Click the picture to see even more ideas http://www.handmadecharlotte.com/favorite-indoor-gyms/  
Posted by Rachel Zylstra on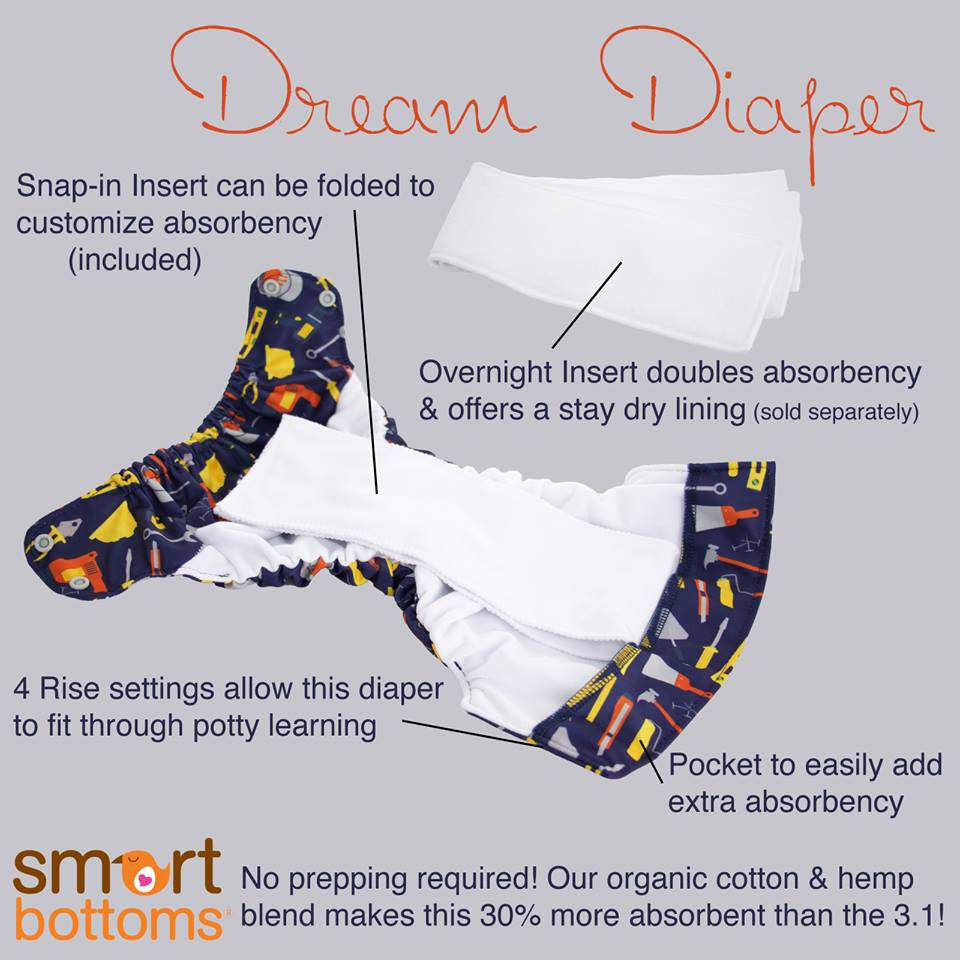 No one likes waking up in the middle of the night due to wet, cold pee soaked pj's and sheets. Not mom. Not dad. Not baby.  A few months ago Smart Bottoms released their newest cloth diaper; the Dream Diaper. Since then, parents have been putting it to the test and the verdict is out: it's a dream come true!!! "Was shocked that my daughter lasted 12 hours with an unboosted Dream Diaper without the night time insert!" "I use the nighttime insert with a small hemp insert in the pocket and it has been flawless!" "I love my nighttime...
Posted by Rachel Zylstra on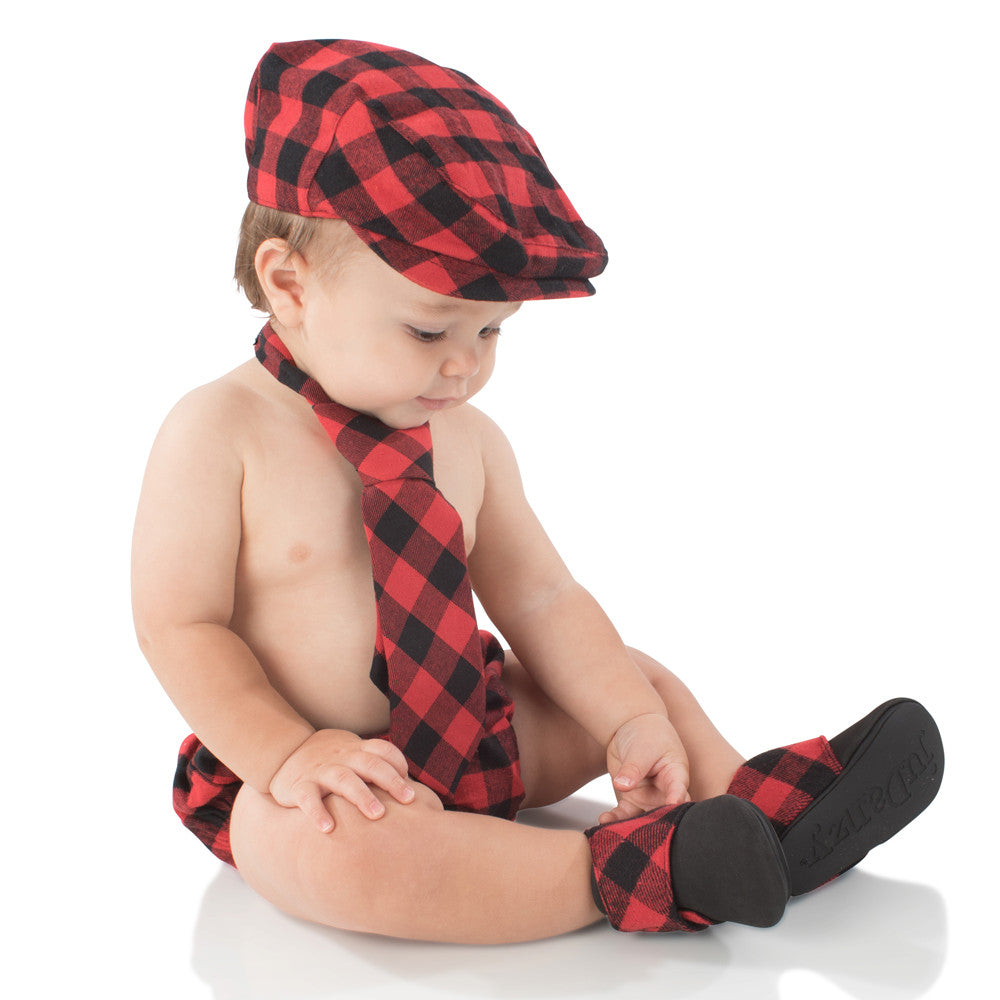 It's ironic that I type those words, if you were to ask my Mom, I was always the obstinate one who refuse to match my clothes or comb my hair. Her efforts obviously left an impact though. Just after we found out about the release of the buffalo plaid print diaper by Smart Bottoms, I found these adorable buffalo plaid and red and black items by juDanzy! It made me seriously giddy. To top it off they are also perfect for Valentines Day outfits and photos! It was like it was meant to be....
Posted by Bold Apps on
We love our city-Grand Rapids, Michigan- it's an amazing place to live and own a business. We've got historic neighborhoods, business districts full of independently owned businesses and some of the best beer and restaurants in the country and the world right here! So we should share our love and awesomeness. Right? Well we do. Check out this cool map that shows where we have sent packages to all over the US of A.  
---