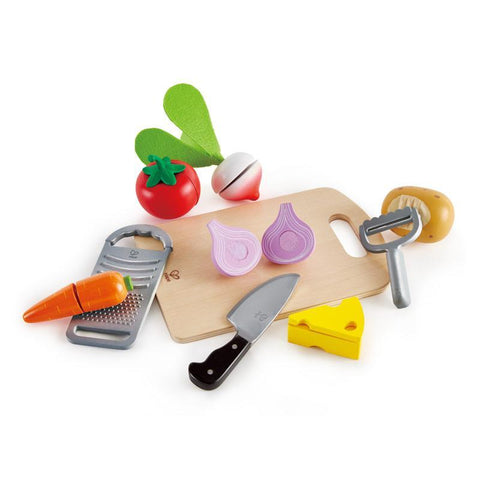 Hape Cooking Essentials Wooden Food
It's time for dinner! Help to get things ready by trimming, peeling and chopping the vegetables and grating the cheese on your own cutting board. The separable ingredients and different tools in this set of wooden play food from Hape add extra realism.
This play set includes a wooden knife, cutting board, peeler, cheese and grater and several vegetables. It encourages imitative and imaginary play and promotes fantasy story telling, role playing and creativity. 
Ages 3 & up.