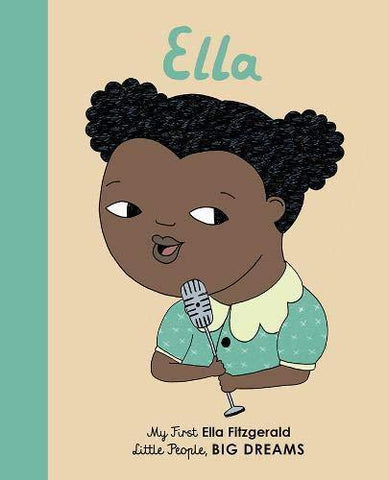 Little People, BIG DREAMS: Ella Fitzgerald Board Book
The Little People, BIG DREAMS series explores the lives of outstanding people, from designers and artists to scientists and activists. All of them achieved incredible things, yet each began life as a child with a dream.

Ella Fitzgerald grew up near Harlem, in New York, where she was surrounded by music and dance. After winning first prize in a talent competition at the Apollo Theater, she went on to tour the world with her pioneering voice.

Babies and toddlers will love to snuggle as you read to them the engaging story of this fascinating icon, and will also enjoy exploring the stylish and quirky illustrations of this sturdy board book on their own.
Written By: Maria Isabel Sanchez Vegara
Illustrated By: Bàrbara Alca
Target Age: 3 - 5