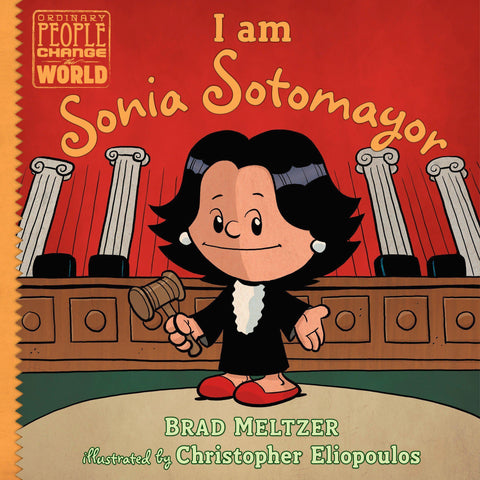 I Am Sonia Sotomayor
Sonia Sotomayor learned to speak Spanish before she spoke English. And she had barely started walking before she learned to run. Full of energy and dedication, Sonia read every book she could get her hands on as a child - and she especially loved detective stories. Those stories inspired her to become a lawyer, then New York City's first Hispanic federal judge, and finally, the third woman and first Hispanic Justice of the United States Supreme Court.
Each picture book in the Ordinary People Change the World series is a biography of a significant historical figure, told in a simple, conversational, vivacious way, and always focusing on a character trait that makes the person a role model for kids. The heroes are depicted as children throughout, telling their life stories in first-person present tense, which keeps the books playful and accessible to young children. And each book ends with a line of encouragement, a direct quote, photos, a timeline and a source list.
Written By: Brad Meltzer
Illustrated By: Christopher Eliopoulos 
Target Age: 5 - 8