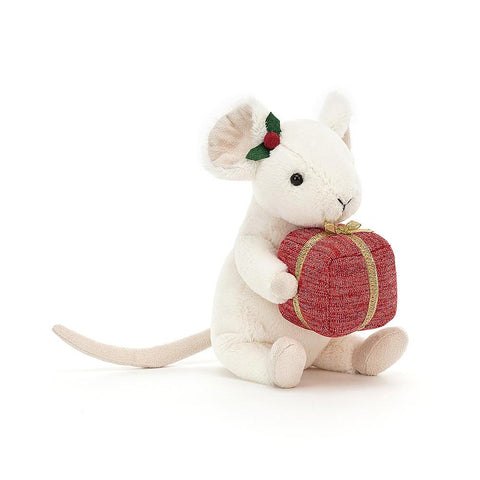 JellyCat Merry Mouse Plush - Present (Last Call!)
This JellyCat has been retired, so get yours before they're all gone!
JellyCat's Merry Mouse Present is a gift with a gift. This dreamy cream mouse has waggle ears, a suedey peach tail and neat suedey paws. Wearing a sprig of festive holly, this rascal has brought a red and gold pressie! Sparkly, silly and so, so snuggly.
Height: 7"