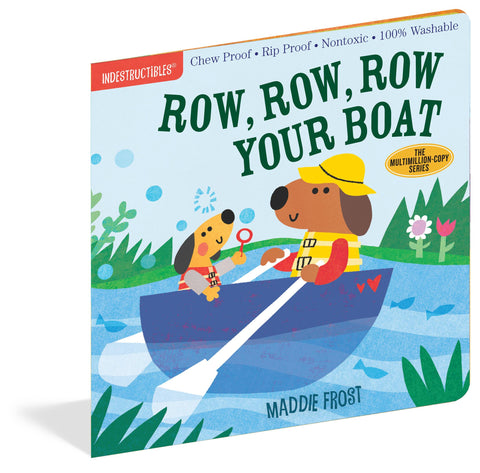 Row, Row Your Boat Indestructible Book
Indestructibles are the books built for the way babies read. They are 100 percent baby-proof, chew-proof, rip-proof, and drool-proof. Printed on a unique nontoxic, paperlike material that holds up to anything babies can throw at it - gumming, spilling, dragging across the floor - Indestructibles are the little books that could. And if they get dirty, just throw them in the washing machine or dishwasher.
Row, Row, Row Your Boat celebrates the sweetness of father-child relationships and introduces baby to a favorite song and the concepts of rhythm and rhyme.
Product Details:
Measures 7" x 7"
12 Pages
Washable
Non-toxic
Can't be ripped!