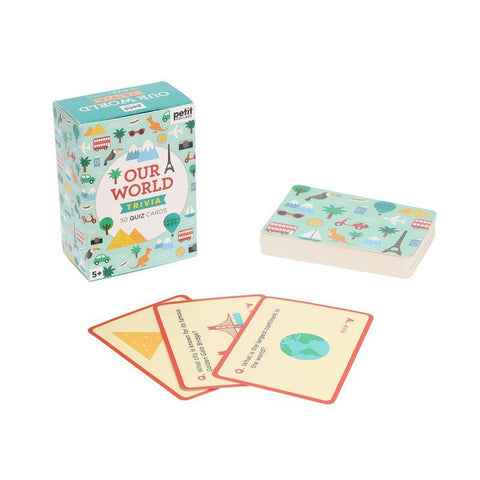 Our World Trivia Cards
Expand your little globetrotter's knowledge of this great big world with this Our World Trivia Quiz Card set from Petit Collage. Start educating your little one about places all over the globe by going through 50 question (and answer!) cards with them like "What city is known for its famous Golden Gate Bridge?"

Includes 50 world trivia cards printed using vegetable inks.
Ages 5 & up.